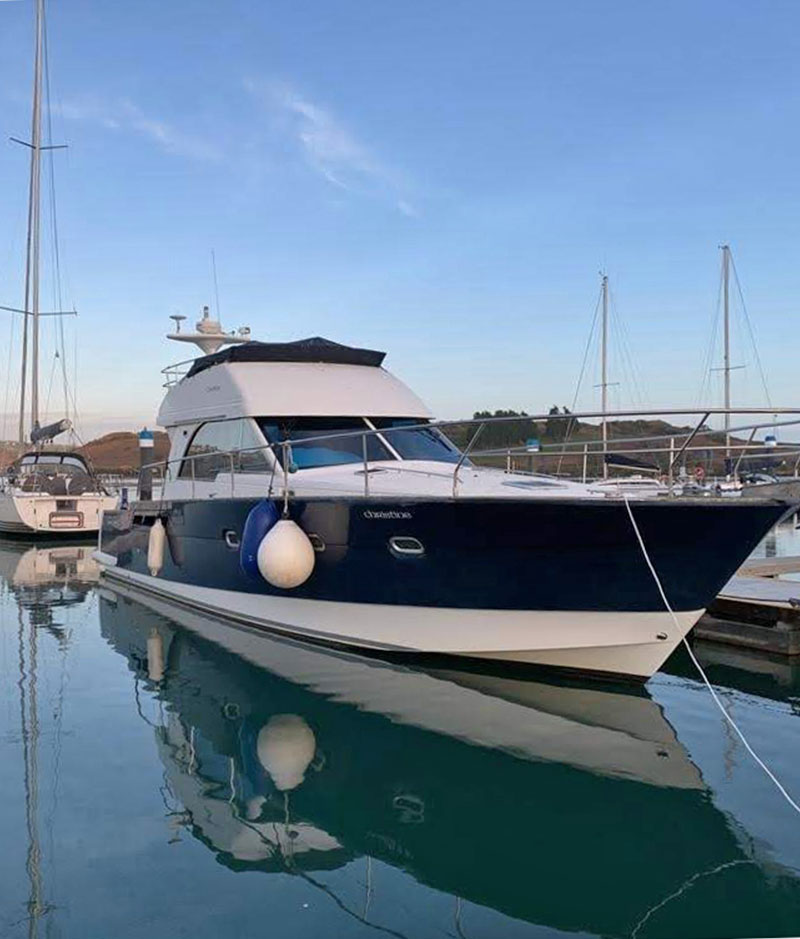 Charter Options
The Yacht is available to "bare-boat" charter.
Customer must have a qualified skipper with a current licence, to take charge of the vessel for inspection prior to hire.
An acceptable licence would be a current ISA or RYA Coastal Skipper for Power or Yacht Master Offshore for Power.
Skipper will be asked to demonstrate his/her ability to manoeuvre and dock the yacht before departure.
If there isn't a qualified skipper amongst the Customer's guests, the Company can provide a referral to a skipper for hire, with whom the Customer can agree terms directly.
Purely as a guide, the daily cost for a skipper is likely to be in the range of €150 to €200 per day.
Rates
Charter price on application – the figures below are indicative only.
Security deposit (refundable) €2,000
Daily hire rate €1,200
Weekly hire rate (7 days) €6,000
Expenses not included
Diesel, provisions, port fees and marina berthing fees.
Optional Extras
Scuba diving equipment (one set)